Register Your Domain Name
We offer cheap domains name.

We offer a collection of different domains extensions ranging from Pakistan .pk domains names and worldwide extensions.
Start your own web hosting business in Pakistan

Your own web hosting company in Pakistan with our reseller packages. Host several websites,No need to buy separate space for each website.
1 Click Installs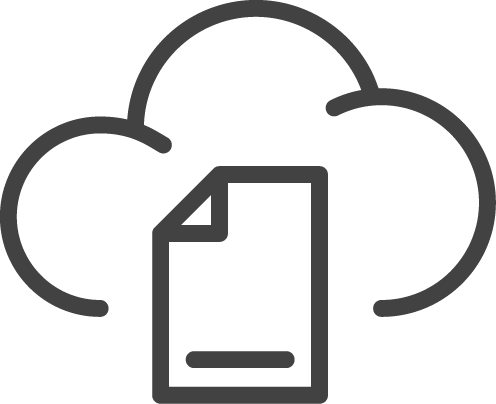 Web Hosting in Pakistan
If you're looking for
Web Hosting in Pakistan
and
Domain registration services in Pakistan
to get online your personal or your business webiste, We make sure your stay online 24-7.
We are serving businesses and individuals establish their web presence unintrepted for a long time.
We are providing a wide range of web hosting services in Pakistan to suit your needs within your budget prices. We are a 100% Pakistani owned and operated business and serving businesses grow there business with quality, relability.
Why Sky host Pakistan?
Our All packages include 24x7 support and are feature packed, including
• FREE domains name,
• Ultra-fast dedicated servers,
• Unlimited bandwidth
• One-click Wordpress / Joomla & more then 200 scripts auto installers FREE.
Web Hosting in Pakistan
Without the simplest web hosting, your ability to run a made web site goes to be seriously hindered. One in every of the worst mistakes you'll be able to build is to decide on an online web hosting supplier indiscriminately. If there is a scenario that requires some thought, thought and analysis, selecting an online hosting supplier is it. There is a dizzying selection of web hosting in Pakistan supplier spirited for your business. However are you able to locate the simplest one? Begin by keeping the following points in mind.
More usually than not, the term web hosting in Pakistan refers to the corporate that loan their computer/servers to stock up your web site (hence the word, hosting) and providing web hosting property so different computers will access to the files on your web site.
Dedicated Servers in Pakistan
When you select for a dedicated server in Pakistan for your web site, you're principally obtaining a mechanism that exists completely to stay your web site on-line. Dedicated servers hosting grant you the flexibility to manage and use all of the resources out there on a hosting server in any method you'd like. This, compared to a different standard choice, shared net hosting, that permits many websites to exist at the same time on a server. Since dedicated servers in Pakistan don't have to be compelled to share their capital with others, your web site stand to learn from multiplied speed whereas additionally permitting it to handle additional net traffic while not straining the system...
VPS Servers in Pakistan
A non-public VPS server hosting in Pakistan divides a server into virtual private servers, wherever every websites is like hosted on their own dedicated servers, however they're really sharing a server hosting with many completely different alternative users. The user's capacity has root entrance to their individual virtual house and higher secured web hosting surroundings with this sort of VPS hosting in Pakistan. Websites that require larger management at the server hosting level however don't wish to take a position in an exceedingly VPS server in Pakistan.
Cloud Hosting in Pakistan
Cloud hosting in Pakistan offers infinite facility to handle high traffic or traffic spikes. Here's however it works: A team of dedicated servers (called a cloud) work along to host a bunch of internet sites. This enables multiple computers to figure along to handle high traffic levels or spikes for any specific web site.
Domains Name Registration in Pakistan
As either a brand new or existing client, registering a brand new .pk domains or others name in Pakistan with Sky Host is so easier. First, profit of our name search to form certain your name isn't already in use. Once you've found a novel domain name for your web site, it's time to settle on the correct web hosting package from vary of competitive choices. When you've created your selection, fill in your personal data and payment details once prompted — the knowledge you share throughout every domains registration in Pakistan stays firmly between sky host and you.
Web Hosting in Pakistan
, VPS Hosting in Pakistan, Reseller Hosting in Pakistan, Web Hosting Company in Pakistan, Web Hosting Services in Pakistan, Web Hosting plane in Pakistan, Web Hosting Packages in Pakistan, Web Hosting Servers in Pakistan, Cheap Web Hosting in Pakistan, Free Web Hosting in Pakistan, Top Web Hosting in Pakistan, Good Web Hosting in Pakistan, Business Web Hosting in Pakistan, Corporate Web Hosting in Pakistan, Dedicated Servers in Pakistan, Domains Name Registration in Pakistan, Domains Name Registration in Lahore, Domains Name Registration in Islamabad, Domains Name Registration in Karachi, Domains Name Registration in Rawalpindi, Domains Name Registration in Quetta, Domains Name Registration in Peshawar, .PK Domains, Web Hosting Pakistan, Web Hosting services Pakistan, Web Hosting, Cheap Web Hosting, Hosting Servers Pakistan, Top 10 Web Hosting Servers Pakistan,Web Hosting in Pakistan, Hosting Web Pakistan, Web Hosting Cpenal, Managed Web Hosting, Linux Web Hosting, Domain Web, Shared Web Hosting, Web VPS, web site